Your product page is key to convincing the customers about the value of your product, so, if your goal is to get many customers monthly, you must optimize the user experience and SEO.
Page optimization of products involves the use of keywords transactional that you identified during your previous research of key words to optimize your product page, included in title tags and meta descriptions.
1. Uses a variety of images
Images of products are one of the most essential components in a product page, as they create a desire and drive sales from online shoppers who may not experience physically or touch the items before purchase. According to the study of Weebly, 75% of consumers said that the photos of the products had a huge or big influence in your decision to purchase.
Use pictures that represent your product from multiple angles and configurations to increase conversion rates and decrease the rates of return. Doing this allows customers to see exactly how it will look in your hands or space, and reduces the rates of return.
The use of multiple image formats you can also improve the SEO. To include alt text and descriptions for each photo, search engines can better understand what represents each image, and if it fits or not specific searches; this allows them to classify it effectively in the organic search results.
Eddie Bauer is a brand-oriented outdoor that takes advantage of the social content visual created by its community to demonstrate the versatility and the ease of use of their products, such as your parka Charly. Images that show real people using it in various settings to create an aesthetic genuine at the time that encourage users to spend more time browsing your site while shopping in search of inspiration, which improves the performance of the website and the user experience in general.
Produce videos of quality products can be an addition invaluable to your products page. A recent study by the Baymard shows that the video generated a surprising increase of 157% in organic traffic of the SERP, a safe way to increase conversions, too! The products page of the Comfort-T for running shoes presents a short video and filmed professionally provides you a clear idea of how they look and feel in action.
As a company, your goal should always be to understand your client and their needs. After all, you are spending the money that their hard-earned dollars in their products! An effective way to understand what customers want is to do a simple survey to collect information. A survey will help determine what features and benefits are most valuable to customers, which will allow you to best optimize your product page.
2. Includes a description
Product descriptions serve as a copy of marketing a product page to inform the buyers about all aspects of a specific product. Therefore, it is crucial that this copy of marketing is clear, concise and easy to scan, so that buyers can quickly find the information they need.
Your company can do this by creating short paragraphs with only a few sentences, lots of white space and font sizes that are easy to read. In addition, use holders of "why we love" that create a shopping experience attractive and help to the buyers to feel that they are connecting with a brand, rather than a faceless corporate.
Make the descriptions are digestible is also achieved by including "powerful words" on your copyas phrases that elicit vivid images to the customers. For example, when you sell sports clothing, you might include descriptive adjectives and sensory as crunchy, velvety and fresh to give buyers an idea of how it feels to wear the clothes.
The descriptions of the products have a huge effect on sales. Studies have revealed that 20 % of the purchase failed due to inadequate information in the descriptions of the products; therefore, to take the time and make an investment for writing descriptions of products attractive for every one of its products, without a doubt, should pay dividends in terms of increased sales.
The descriptions of the products can also help to improve the optimization of the conversion rate to help you get higher rankings in the results pages of the search engine (SERP). Google and other major search engines reward websites that use original content and high quality.
The development of descriptions of products attractive will make your website more attractive to buyers, which will generate more traffic, organic search results and sales. To start, implement some of these best practices in a small sample of your product page before you measure the results and apply these new rules on all product pages. What next? Perform experiments with various styles until you determine what works best with your audience, don optimizing in this way each product page to obtain the maximum performance!
3. Includes prices
The product page is an integral component of any website, online retailer and serving as a gateway so that buyers can see different images, read it, and buy the product they want. The incorporation of clear job descriptions with high-quality images, there are two components needed to create a product page successful; other factors may also contribute, including the price, the testimonies of users and the variety of up-sell and cross, which can contribute greatly to your success.
An online store that sells blenders can submit quality images of your product in action, along with brief descriptions that describe their characteristics, along with videos that show their performance in real life. Such details help customers visualize how the incorporation of these luxury products will transform their lives; especially important when setting prices of goods above a certain threshold.
Improve conversions on your product page offering shipping rates on the web page. It is an easy and cost effective way for customers to compare the costs of shipping from USPS, UPS and FedEx, as well as more than 250 companies messaging, global, and select your preferred option.
Upsell and cross are excellent strategies to increase the value of a purchase and encourage repeat purchase. Provide updates or additional items is great, but be careful not to distract visitors from its decision of initial purchase, getting lost among the many details.
If a product is out of stock, it is imperative that your website reflects this fact. Otherwise, the visitors could browse and buy other products, only to discover later that what you wanted no longer exists, which can lead to frustrated customers will abandon their cart and move to the competition. One way to do this would be to display a message of "not available" above the buy button.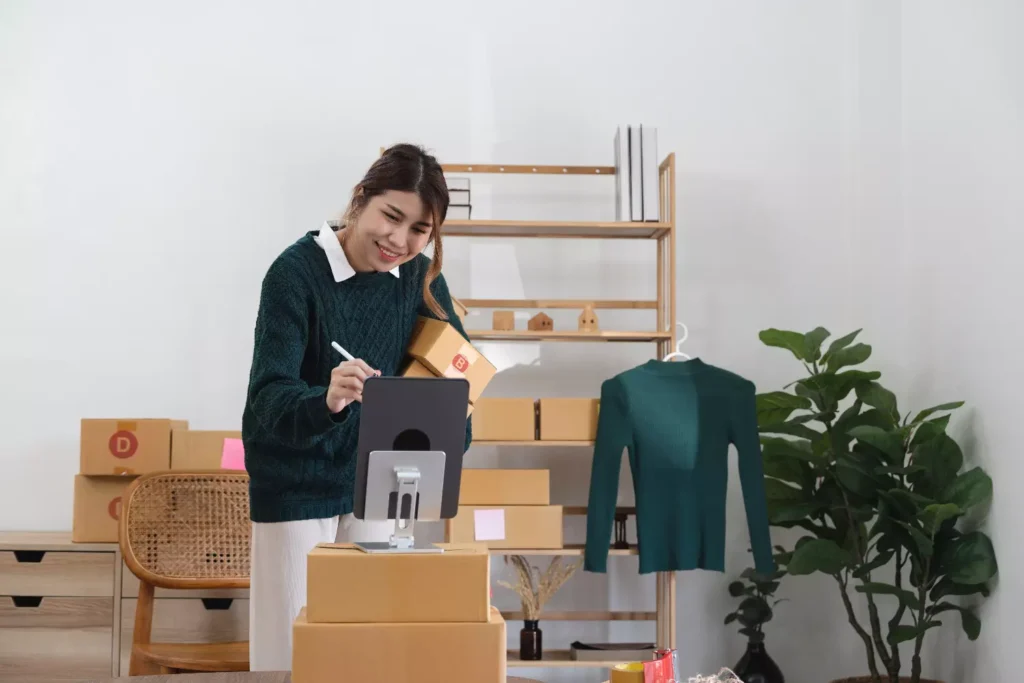 4. Includes a call-to-action
One of the key components of any product page is the call to action, which must be displayed prominently near the top. This should be a short application and direct for users to perform an action, such as to add the item to your cart. 
Your choice of call-to-action depends on your audience, no unique version works perfectly every time, however, the calls-to-action complex that they become too long or complex may distract users or scare them away from your purchase completely.
The product details pages should include information that helps the buyers make an informed buying decision, as warranties, guarantees, return policies, functions, or navigation paths that show all of the pages visited on your site. This provides context and navigation; known to reduce the bounce rates.
Address any major objection raised during the shopping experience of a customer. For example, if you express concerns about energy consumption, mention that your product has an Energy Star rating to show how to not harm the environment and alleviate any concerns they may have about the choice of your selection of products. This will ensure his quality as a good choice that will not adversely affect your buying experience with you.
Finish the design with a call to action to encourage users to subscribe to your email newsletter or social media channels can be an effective way to build relationships with the customers and increase the odds they will return to visit you in the future.
Make sure that your product page is optimized for mobile devices since this can have a dramatic effect on online sales. To provide customers with detailed product information combined with the user experience pleasant, you can convince more consumers to buy at your store in the competition. 
If your goal is to maximize your earning potential and increase your profits, make sure you implement all of these tips in your products page for further capitalize earnings.