Conversion tracking is a vital tool to gain valuable insights. This allows marketers to prioritize and focus their marketing activities and campaigns that produce the highest return.
To start setting up conversion tracking in Google Ads, simply click on the wrench icon. From there, you can choose whether conversion actions should be created automatically from website events or manually using code snippets.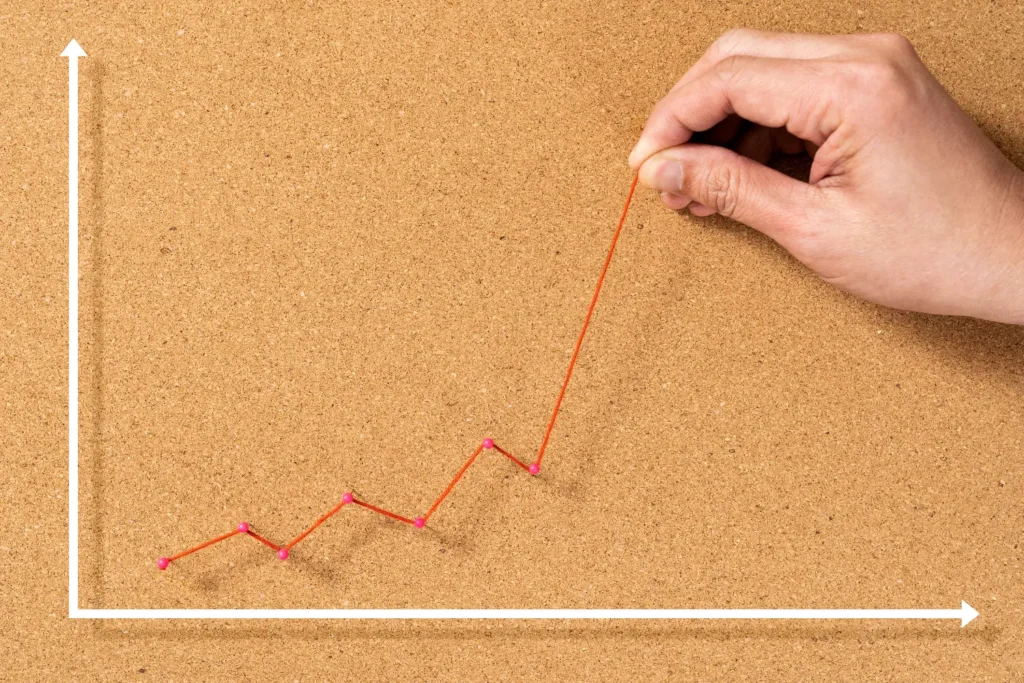 Increase your conversions
The optimization of the conversion rate (CRO) provides companies with an effective means to make visitors or clients of the brand. Through data -based techniques and the implementation of best practices, CRO can increase the percentage of visitors that complete the desired conversion actions.
SEM allows you to track conversions in real time, allowing you to quickly identify which tactics are working and which aren't. From website sales and reader analytics to lead generation and blog readers, SEM makes it possible to quickly determine how many leads or purchases per click you are getting so that adjustments can be made accordingly to improve campaigns.
The metrics that choose depend on the objectives and structure of your business; Examples may include online purchases, subscriptions to informative newsletters by email, phone calls or subscriptions.
Your next step should be to configure conversion monitor then clicking "new" - conversion actions. " Select the category for your favorite conversion and create an action.
Next, decide whether to count each time or only once; We suggest using "all" by counting purchases and other conversions related to electronic commerce, while "one" would be ideal when counting those related to the generation of Leads.
Another type of popular conversion is telephone calls, which can be traced including a phone number in advertisements that lead to pages where people can book services or consult. This strategy may be very successful when generating conversions, but requires having a team dedicated to responding to the consultations of potential customers so that they do not frustrate and abandon it.
SEM can also be used to measure and monitor soft conversions, such as publications on social networks and reviews of your product or service on review platforms such as YELP. This method has become increasingly popular and profitable. To succeed you must establish an effective marketing plan (focused on a effective SEM campaign), Measure the results in real time and optimize as necessary.
Maximize your advertising investment
In uncertain economic conditions, marketing specialists must prioritize the optimization of each advertising dollar, printing or visit to the website to generate maximum impact marketing activities and convert more customers.
Conversion monitoring offers companies information on what marketing efforts are successful in generating conversions by showing which ads or activities generate them more effectively, thus assigning more budget to these campaigns that produce results.
Google Analytics can help your company do this effectively by revealing how many conversions each campaign generated, which allows you to compare results with those of its competitors, identify which are effective and determine which not; Ultimately, allowing you to stop spending advertising dollars on ineffective activities or campaigns.
The use of conversion data can also allow you to optimize your campaigns by modifying The advertising text of the advertisement to make it more effective, altering orientation or offer strategies; These small adjustments can have a major effect on campaign performance by increasing conversions while decreasing costs.
With the right conversion tracking tool, businesses can identify all types of conversions on their website: soft and hard conversions, such as sales transactions, form submissions, contract signings, and page views. They can even monitor micro-conversions, such as email signups and site visits, to gain insight into how customers react to clicking on your ads.
Conversion data can be displayed by campaign, ad group, ad, keyword, or both, providing more detailed information about your account. Additionally, a conversion value threshold can be set so that only significant conversions are counted as accounting results.
Not only can conversion tracking maximize your ad spend, it can also help optimize your website through conversion rate optimization (CRO), the process of making improvements to your site's design and functionality. leading to increased conversions. CRO can be achieved using various techniques like dynamic content creation, A/B testing, workflow improvements, etc.
Optimize your campaigns
Setting up, running and analyzing marketing campaigns requires a lot of consideration and analysis. Conversion tracking makes it easier to see which strategies are working and which ones need refinement. Here's how:
Conversion monitoring provides one of the greatest benefits because it helps identify what keywords, ads and destination pages have good performance; This allows you to target those areas to increase overall conversion rates.
Conversion tracking can also help set realistic goals based on real data. If, for example, your first campaign doesn't meet expectations, don't be discouraged: use your results as a learning moment to identify your strengths and weaknesses before setting more specific goals with actionable plans for how you intend to achieve them.
Optimize your campaigns to meet your intended objectives by establishing KPI that measure how close you are to achieving those goals. For example, if your goal is to sell more products online, measure the number of visitors who landed on the "Thank You" page after making a purchase and engage them through retargeting ads with relevant product ads for a higher chance of repeat purchases.
Tracking conversions over time also allows you to make informed decisions about the future of your marketing efforts. For example, if your search engine optimization (SEO) campaigns seem to get more conversions than paid ads, it might be wise to suspend paid ads to reduce expenses.
Successful SEM campaigns involve carefully researching keywords, creating engaging ads, and continually optimizing them as results come in. By using conversion tracking to identify the best-performing tactics, you can maximize your return on ad spend while ensuring all your marketing dollars are used efficiently.
Are you ready to maximize the full potential of your SEM campaigns? Contact us now and schedule an appointment with one of our specialist. We'll show you how conversion tracking can help you identify strengths and highlight weaknesses within your marketing budget.
Measure your results
No campaign should run without accurate, up-to-date data to evaluate its success, so using a conversion tracking system to monitor how often visitors reach the desired target pages on your website and visit the pages. Desired targeting increases your chances of conversion and can help optimize your website and advertising content for conversions.
Conversion rates are an integral component of any marketing strategy. From selling online, generating leads, building brand awareness or encouraging customers to follow your social media accounts; Conversion rates play a vital role in meeting goals while optimizing return on investment. With a deep understanding of conversion rates, you can implement strategies that support achieving these goals while increasing ROI.
To measure conversions on your site, implement and link conversion tracking code directly to each page or element you want to measure, such as adding items to a shopping cart or viewing store locator listings. This will allow you to see the number of conversions for each element on your website and calculate a conversion rate.
The conversion rate may not represent an exact proportion of all conversions on your site; Conversion tracking codes used by platforms (such as Google Analytics or AdWords) only count actual conversions and do not take into account conversions that occurred before they installed their trackers.
As you collect conversion data, it's essential that you establish which metrics are most essential for your business. This will depend on your goals; For example, an e-commerce website might prioritize tracking purchases and cart additions, while B2B companies might focus more on measuring time spent on certain pages or the number of lead forms submitted.
Distinguishing clicks from conversions is key, as high click rates can mask low conversion rates. By tracking and analyzing conversions, you can improve your website and marketing campaigns by targeting specific audiences with personalized ads and setting budgets to achieve more substantial results.