The automation of the e-mail eliminates the guesswork out of sending mails according to the behavior of the contacts, which streamlines the marketing efforts without the need for someone to send it manually each one of them.
The automation of e-mail delivery messages highly specific real-time to increase the retention of customers, to encourage the completion of the entry of billing information, update their account, or to retrieve the membership as users expired.
Automation of the email in order to target your prospects and customers
The automation of e-mail allows you to precisely target your emails. For example, this method allows you to send an email follow-up when someone clicks on a specific link, it's an invaluable increase the conversion rates of the website!
This feature makes it easy to nurture new subscribers, and to lead them to a sale. Not everyone who visits your website they are ready to buy immediately, that is where the campaigns of nutrition, automated, can actually increase sales and retention rates of customers.
Emails automated to be sent automatically in function of certain actions taken or not taken on your website or web application, with default rules on when, and what kind of message and to whom. This allows marketing and sales teams connect with your audience and keep in touch with the customer with messages highly customized specifically designed for them.
The automated e-mail is a way invaluable to keep in contact with users immediately after they subscribe to your list, to recommend similar items when someone adds items to their cart but abandoned the purchase, or remind you that you have a subscription service in which course you need to renew. The real-time communication makes this channel is extremely powerful.
Retaining customers is more cost effective and easier than attracting new ones, so to maintain relationships with the existing ones should be a part of the marketing strategy of any company. The automation of e-mail makes this task more cost-effective to make the delivery of content that builds relationships to be more rapid and economic, which helps to ensure the commitment!
The automation of the e-mail should not replace the direct care to the client; rather, this type of message should be supplemented to provide customers with a consistent experience and positive.
The automation of e-mail requires the use of data from multiple sources to gain a thorough understanding of who your audience and their interests, as well as surveys, focus groups, interviews, data from contact forms or analysis of the websites. To do this, you can create specific campaigns that deliver the maximum value and encourage the audience to become loyal customers.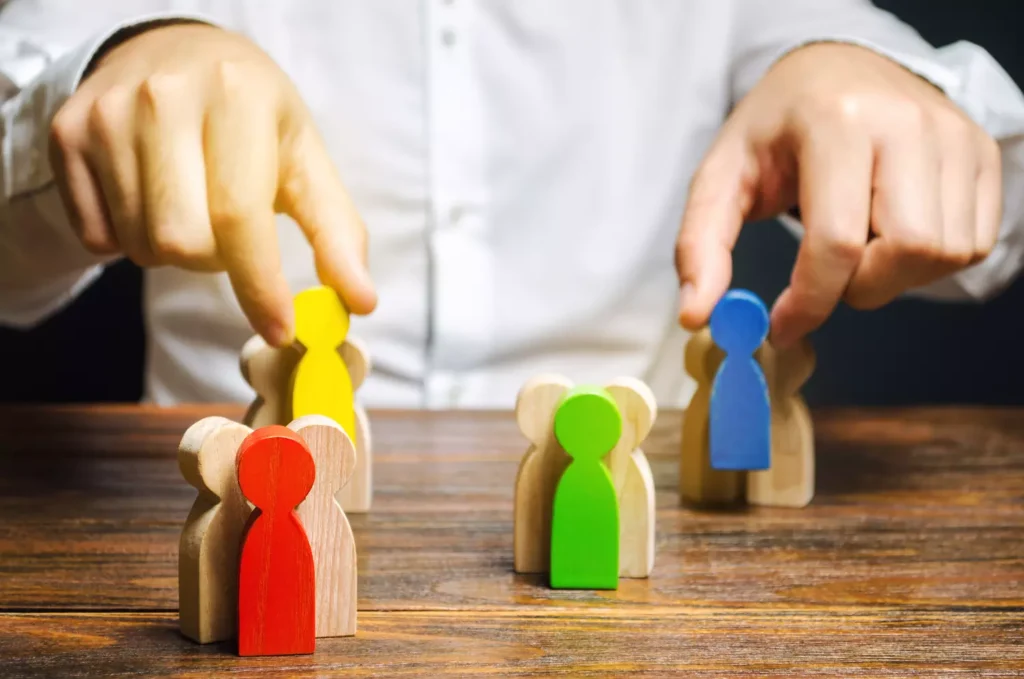 Segmentation of the target audience
The automation of the e-mail goes beyond the transactional email (such as receipts) and the e-mail marketing (such as newsletters or coupons). In contrast, the automation of the e-mail offers companies another tool: you can send emails automated in response to specific actions taken (or not taken) in your web site or application on the part of the users, which offers personalized assistance and real-time communication, which can increase engagement and retention. and loyalty among your customer base.
As soon as someone subscribes to your email list on your web site, you can set up an automation to send a series of welcome emails that offer tips and tricks for using your site or service more efficiently, links to useful articles, etc, For example, If you have an online store, you could offer orders with discount as a gesture of appreciation if someone made five purchases in a given period of time, for example, as a gift of thanks on your part.
The automation of e-mail makes the campaigns are a key part of your marketing strategy, but there are some key considerations when using this form of marketing e-mail:
Start by not sending too many emails machines: exaggerate can be very discouraging to subscribers, so they focus on opportunities that meet the needs of most relevant of its subscribers.
Last, but not least, don't forget to perform a follow-up of the position of its subscribers in the process of automation. It is simple and can help you determine if a particular campaign is working as it should.
Klaviyo and ActiveCampaign are two platforms that specialize in helping the specialists of the email marketing to configure sequences of automated email and offer several functions to help you get started, how to choose an email template and test workflows. In addition, you can use the e-mail scan to track how well they are working their campaigns are automated, with this information you can adjust them for optimal results.
Integrations
The automation of the e-mail is an efficient and effective way to automate the email marketing and sales function of the behavior of the subscribers, saving your team valuable time and allows them to concentrate on more urgent matters.
When you use automation, you can configure the messages to be delivered instantly or in a specific date and time. They can even be triggered when certain events, such as someone clicking on a link of e-mail or fill out a web form on your website.
Once someone to complete your web form with their name and email address, you can set up an automated series you send a welcome message with an exclusive discount code for their first purchase on your website. This can help them to take immediate action to begin with to buy to you!
The emails are automated must include an opt-out mechanism to allow recipients choose not to receive future messages, according to the rules, CAN-SPAM and CASL. To facilitate this will help to build trust in the customer, while maintaining the rates of deliverability of the emails sent from your program.
The automatic email you can save time and resources to marketing; however, it is essential that the messages sent by automatic e-mails to be attractive and relevant to the subscribers. Otherwise, they run the risk of rejecting people. In addition, consider including a call to action in each one of your emails, as this will increase your conversions and ensure that the messages are effective.
The automation of e-mail can help your campaigns succeed. The test emails automated to see what works and what doesn't, to analyze the metrics of these campaigns and make changes when necessary to improve the results, the automation of the e-mail can become a powerful tool that increases the traffic and revenue of your company.
Real-time reports
The automation of e-mail allows you to generate emails based on customer actions, guiding each to their individual needs and to increase the commitment and loyalty to the brand. In addition, the automation of e-mails makes your emails more relevant, as it provides customers with information specifically designed for them.
You can use the automation of the e-mail to contact customers who have stopped buying it recently, and send messages to reavivarán your interest in your business. The emails are automated and could include any discounts or special offers that are tailored specifically to your needs you can bring them back.
The automation of e-mail offers another distinct advantage: its scalability. If your team can't manage the delivery of all emails required manually, the automation of the e-mail can save a lot of time and effort while providing analysis valuable about the performance of your campaign, allowing you to make necessary modifications if needed.
Klaviyo and ActiveCampaign are automation tools for email marketing popular in the market, what makes workflows automation of e-mail are easy to create without breaking your budget. Small businesses with tight budgets will find these solutions particularly beneficial.
Email marketing is one of the strategies more cost-effective to reach and convert your target customers. The automation of e-mail provides a means affordable to grow your business; with an average yield of 36 cents for every dollar invested, the automation of the e-mail provides an affordable means to expand it even more. Whether your goal is to generate sales, build a brand, or simply to increase the ROI; With the right tools on hand, you can optimize your campaigns and experience higher rates of response. So, what are you waiting for? Get started using the automation of email in your business right now!